July 20th, 2018
Standard Showdown starts up tomorrow, Saturday July 21st at 2:00pm, and we are excited to see new decks everyone is bringing to the table! Standard Showdown is a great opportunity to put your Standard decks to the test. Standard currently includes Kaladesh, Aether Revolt, Amonkhet, Hour of Devastation, Ixalan, Rivals of Ixalan, Dominaria, and Core 2019. There are some great prizes to be given to the top players. Top players each week will win a special Standard Show down booster that contains:

-2 Rare or Mythic Rare from a currently legal Standard set
-2 Foil cards

Standard Showdown will run every Saturday at 2:00pm between now and September 8th. We look forward to seeing you there!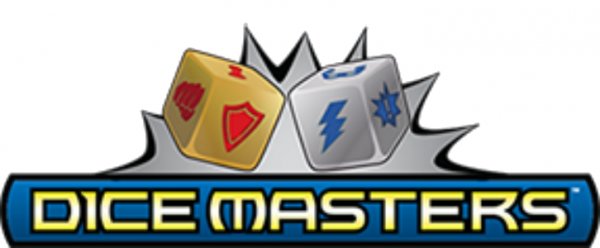 We are excited to finally be able to get some new Dice Masters products into the store! WizKids recently announced that the release date for not one, not two, but FOUR new Dice Masters products! First off, we have the Avengers Infinity Campaign Box. There are also 3 new Team Packs as well - Justice Like Lightning, Kree Invasion, and Harley Quinn. For more information on each of those products, follow the link! All of these items are available for preorder now in store or online. These products will be available for pick up on August 1st, 2018.

Also, make sure you stay tuned for some exciting announcements about changes we will be making to our Dice Masters Monday events and schedule.




Miniature Painting Class

Destiny Store Championship




Ladies Night
Whether you have miniature figurines for a favorite board game like Shadows Over Camelot, table top games like Runewars or a character piece for Dungeons and Dragons, adding a splash of color to them can really enhance your game play.

Thursday nights at 7:00pm, a Gamer's Inn staff member will be on hand to provide pointers to help with painting your figures.

Cost for the class is $5, which includes a small Bones figure from the store, use of paints, brushes and instructions on how to paint your figure. If you bring your own figurines, the cost is $3 per figure. Cost for either situation is per figure not per night.
For our Store Championship on Saturday July 28th at 11:30am, we will be doing a Standard Constructed Event with the FFG Store Championship Prize Kit. The event will be run with Swiss Pairings with each round lasting 35 minutes. Number of rounds will be determined by the number of participants.

Prizes for this event include:
-alternate art Force Speed cards for the top 32
-deck boxes for the top 8
-playmats for the top 4
-spot-glossed plastic Ahsoka Tano cards for the top 2
-1 card granting the winner a first-round by at a 2018 Regional Championship

We will also be trading in misprinted Tinker card for the corrected version. There will be a $10 entry fee for this event and sign ups are available online.
Looking for a night where you can have some good, clean fun and have an opportunity to relax? Well then, mark your calendars for July 27th at 7:00pm for our next Ladies Night!

We will have a great selection of games for you to play that are bound to bring out not only the fun, but possibly some of your competitive nature as well! Some of the games that will be available include 7 Wonders, Dixit, and Takenoko. So grab a few friends, take the night off and join us for a great night with others who like to play board games too!
Friday Night Magic

Dice Masters Monday

Gamer's Inn Events

Come every Friday night for our Magic: the Gathering events. See below for times and formats.



July 20th, 2018
7:00pm - Free Standard
7:30pm - $10 Core 2019 Draft

July 27th, 2018
7:00pm - Free Modern
7:30pm - $10 Core 2019 Draft

August 3rd, 2018
7:00pm - Free Standard
7:30pm -

August 10th, 2018
7:00pm - Free Modern
7:30pm - $10 Core 2019 Draft


Join us Monday evenings for Dice Masters events. All events start at 7:00pm unless otherwise posted.



July 23rd, 2018
Rainbow Draft "Batman" - $12

July 30th, 2018
Lunch Money Monday "Half Life" (Golden) - $8

August 6th, 2018
Old School "The Mighty Thor" - $6

August 13th, 2018
Sidekick Night - $5

Mark your calendars for our upcoming events at

Gamer

's

Inn

. Each of our Game Night starts at

7:00pm

and are free to participate in.



July 24th - 6:00pm


Store Closing Early for Pioneer Day



July 27th - 7:00pm




Ladies Night





July 28th - 11:30am




Destiny Store Championship $10





August 4th - 11:30am




Imperial Assault Store Championship



Thank you for making this store possible and for your patronage!




Copyright © 2017 Gamer's Inn, All rights reserved.

Contact us:
Website: gamersinnlehi.com
Phone: 801-901-3104

Email: innkeeper@gamersinnlehi.com
Our mailing address is:
1245 West Main Street, Lehi UT 84043