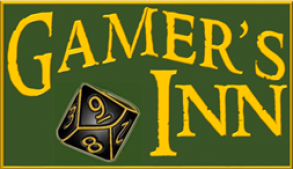 December 20th, 2019
FIVE DAYS TILL CHRISTMAS!
---
Fri, 12/20
Sat, 12/21
Mon, 12/23
Tues, 12/24
Wed, 12/25
Thurs, 12/26
Friday Night Magic:

7:00pm - MTG Modern, free

7:30pm - Throne of Eldraine Draft, $10
11:30am - MTG Commander, free

---

2:00pm - MTG Standard, free


---

6:00pm -
Core 2020 Sealed, $20

Manic Monday: 7:00pm - Transformers TCG: Constructed, $5


---

7:00pm - Casual Board Game Play


---

7:00pm - D&D: Heroes for Hire, $5

Merry Christmas Eve!

The store closes at 4:00pm, so no events tonight!

Merry Christmas!





The store will be closed all day today. We won't be running any events tonight.

11:00am- MTG Commander, free

---

7:00pm -Painting Class - Minifigures, $3


---

7:00pm - Star Wars Destiny Spark of Hope Draft, $18
This month we have donation bins set up in store for the Salvation Army. We are thankful for those who have already brought in something to share with the community. Tonight, we are doing something special for our Throne of Eldraine Draft. Bring in a donation for the Salvation Army and get a $2.00 discount for the draft tonight. Donations can include non-perishable food, new unwrapped toys, and new/gently used blankets and coats.

Thank you for your kindness. We look forward to seeing you at the draft!

Dungeons and Dragons: Heroes for Hire
December 23rd, 7:00pm
Entry Fee: $5

Their swords clanged together in a wild dance, and Firn could almost see sparks flying off of the dueling pair's swords.
He was only a kid, and his dad had forbid him from even touching a sword, much less learning how to fight with one. "A baker's all you'll be!" his father would always remind him. "Every boy in this family's been a baker and every girl a midwife.
You wanna stay in this family, you'll be a baker!"

Even still, as Firn watched the swordsman and swordslady parry and stab their swords,
he felt a fire burn in his chest. He would be a swordsman one day--the best in the land of Faerun.

In this Dungeons and Dragons event, we'll be taking you on an adventure through the land of Faerun. The only thing you need to bring is your merry self! We'll provide the rest, including a character sheet, a set of RPG dice and painted minigifure to use for the evening, and a snack plus a drink.
We're providing level five characters, so those who choose to come should have
some foreknowledge of D&D 5e mechanics.
Sign up in store or
click here to sign up online!
---
Star Wars Destiny: Spark of Hope Draft
December 26th, 7:00pm
Entry Fee: $18
Join us for a Star Wars Destiny Draft!



We will be drafting from Spark of Hope. Each player will be given 6 Spark of Hope boosters to draft with.
For this event, players will be required to bring a Rivals or an Allies of Necessity Draft pack.
If you do not have one, there will be a limited number of the draft packs available for sale and to borrow at the event.

Sign up in store or
click here to sign up online!





The holidays are upon us, Gamers!
Below are the times when the store will be open, and (if we're open) what events we'll be hosting that day.


---

Christmas Eve (Dec 24)


Store will be open 11am to 4pm.




No events.



Christmas Day (Dec 25)


Store will be closed.




No events.



New Year's Eve (Dec 31)


Store will be open 11am to 4pm.


No events.

New Year's Day (Jan 1st)
Store will be open from 11am to 10pm.

We hope you enjoy this holiday season!
Holiday Donations
Collection boxes will be available in store for non-perishable food, toys, and blankets starting Thanksgiving Week.


---

"This year, we are excited to be partnering with the Salvation Army to give to those in need. Donations can include:

any non-perishable food,
new unwrapped toys, or
new/gently used blankets or coats.

The donations will be picked up
mid-December.



We thank you for your kindness and generosity and wish you and yours a joyful holiday season."



-From Gamer's Inn

Come play in one of our casual board game nights! If you don't know how to play one of our board games, come and learn! We'd be more than happy to teach you.


---

Monday, Dec 23
7:00pm - Casual Board Game Play, free

Monday, Dec 30
7:00pm - Casual Board Game Play, free

Monday, Jan 6th 2020
7:00pm - Casual Board Game Play, free
7:00pm - AsmoPlay Game Night: Dice Forge, free

Tuesday, Jan 7th 2020
7:00pm - Transformers TCG, free















Come every Friday night for our Magic: the Gathering events. See below for times and formats.



December 20th
7:00pm - Pioneer, free
7:30pm - Throne of Eldraine Draft, $10

December 28th
7:00pm - Modern, free
7:30pm - Throne of Eldraine Draft, $10

January 3rd, 2020
7:00pm - Pioneer, free
7:30pm - Throne of Eldraine Draft, $10

January 10th, 2020
7:00pm - Modern, free
7:30pm - Throne of Eldraine Draft, $10
J

oin us Monday evenings for Dice Masters and Transformers TCG events. See below for times, formats and cost.



December 23rd
7:00pm - Transformers TCG: Constructed, $5

December 30th
7:00pm - Transformers TCG and Dice Masters Casual Play, free

"Outnumbered, outgunned, and pushed to the brink of extinction, the battle-weary band of resistance fighters orchestrates a desperate series of counterstrikes on a mission that... will end with an unthinkable choice: kill their planet in order to save it."

-"War for Cybertron Siege Trilogy", Hasbro

Mark your calendars for our upcoming events at Gamer's

Inn!



Monday, Dec 23rd
7:00pm - D&D: Heroes for Hire, $5

Thursday, Dec 26th
7:00pm - Star Wars Destiny: Spark of Hope Draft, $18

Saturday, Dec 28th
6:00pm - Modern Horizons Sealed, $40

Thursday, January 9th, 2020
7:00pm - Star Wars Destiny Constructed Event, $4

Monday, January 13th, 2020
7:00pm - Play with the Owners, free
Thank you for making this store possible and for your patronage!

Copyright © 2019 Gamer's Inn, All rights reserved.

Contact us:
Website: gamersinnutah.com
Phone: 801-901-3104

Email: innkeeper@gamersinnlehi.com
Our mailing address is:
218 NW State Street #8, American Fork, UT, 84003