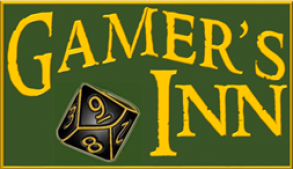 February 15th, 2020
This is the Way.
---
Fri, 2/14
Sat, 2/15
Mon, 2/17
Tues, 2/18
Wed, 2/19
Thurs, 2/20
Friday Night Magic:

7:00pm - MTG Pioneer, free

7:30pm - Theros Beyond Death Draft, $10
12:00pm - WPN MTG Players Tour, $5

*Please note that this is a standard format event!


---

12:00pm - MTG World Championships Viewing Party, free
7:oopm - Casual Board Game Play, free

---

7:00pm - AsmoPlay Game Night: Unlock!, free
7:00pm - Game Night: Splendor, free

---

7:00pm -
MTG Lightning Draft, $10


---

7:00pm - MTG Theros Beyond Death League, $10

---

7:00pm -
X-Wing Night, free
7:00pm - D&D: Adventurers' League, free

---

7:00pm -
D&D: Dungeon Master's Class, free
7:00pm- MTG Commander, free

---

7:00pm -Painting Class - Minifigures, $3


---

7:00pm - Paint with Caleb, $25


---

7:00pm - Star Wars Destiny: Casual Play, free


Paint with Caleb
February 20th, 7:00pm
SOLD OUT!

AWWW LOOK AT HIS CUTE FACE! How could you resist that face?
Come learn how to paint the cutest creature in the galaxy with Caleb Ceran, a local artist!
If you're searching for a great present for this Valentine's day, this would be it.
Or looking for the perfect addition to your wall decor. Or just to have.
Really, we all need more Baby Yoda in our lives...

Click here for more details on February's Paint Night.



Did you want to paint Baby Yoda but missed your chance to sign up for Februrary! Have no fear!




We're doing it again in March!



Click here for more details on March's Paint Night.

---





You have found it! The hidden text!


February 15th and 29th, 12:00pm
Entry: $5

It's time for the tournament to qualify for the qualifers! Get out your best decks and get ready for some big creatures, mind-blowing instants, and thousands of great cards. Please note that there are two events that you can play in. The top 16 players from each event will have a spot in the Qualifiers in March.

Deck lists are required! These are currently available in store or online.
Other rules and information can be found by clicking on this link.
This is a standard event, so only standard decks are allowed.

We'll also be watching the MTG Championships during this event!
No entry fee for that of course, but if you'd like to participate in the tournament,
you'll need to pay the entry fee.

May the best players win!
Dungeons and Dragons:
Heroes for Hire
February 24th, 7:00pm
Entry Fee: $5

Join a group of adventurers as they traverse the perilous regions of an unknown land.
Seating is limited, so sign up today!

Click here for more details.
Grin and "Owlbear" It
Minifigure Painting Class
February 27th, 7:00pm
Entry fee: $8

We guarantee that these owlbear minifigures will be tame and fun to paint!
Seating is limited, so sign up today!

Click here for more details.

Paint with Caleb
Canvas Painting Class
March 19th, 7:00pm
Entry Fee: $25

Come learn how to paint a beautiful canvas with your friends. Seating is limited,
so sign up today!

Click here for more details.

















Come every Friday night for our Magic: the Gathering events. See below for times and formats.

February 14th


7:00pm - Pioneer,

free




7:30pm -

Theros Beyond Death Draft, $10

February 21st


7:00pm - Modern,

free


7:30pm -

Theros Beyond Death Draft, $10

February 28th


7:00pm - Pioneer,

free


7:30pm -

Theros Beyond Death Draft, $10

March 6th


7:00pm - Pioneer,

free




7:30pm -

Theros Beyond Death Draft, $10


Join us Monday evenings for games galore! See below for which games we're featuring during our AsmoPlay or Play with the Owners events.

February 17th


7:00pm - AsmoPlay Game Night: Unlock!,

free


7:00pm - Casual Board Game Play,

free

February 24th


7:00pm - Casual Board Game Play,

free

March 2nd


7:00pm - AsmoPlay Game Night: Arkham Horror 3rd Edition,

free


7:00pm - Casual Board Game Play,

free


"Gamer's Inn: Where adventures begin."

Mark your calendars for our upcoming events at Gamer's

Inn!



Thursday, February 20th
7:00pm - Paint with Caleb, $25

Monday, February 24th
7:00pm - Heroes for Hire, $5

Tuesday, February 25th
7:00pm - Theros Beyond Death Brawl League, $10

Tuesday, March 3rd
7:00pm - Cover Your Kingdom Game Night, free

Wednesday, March 4th
7:00pm - D&D: Adventurers' League Character Creation Night, free
Thank you for making this store possible and for your patronage!

Copyright © 2020 Gamer's Inn, All rights reserved.

Contact us:
Website: gamersinnutah.com
Phone: 801-901-3104

Email: info@gamersinnutah.com
Our mailing address is:
218 N. West State Street #8,
American Fork, UT, 84003