Skip Navigation
Website Accessibility
Template 2020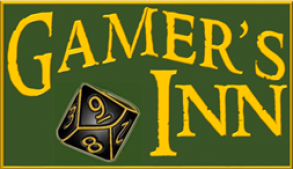 3/17/2020



COVID - 19 Update

Hello Fellow Gamers,





I just wanted to give you a short update, as we watch the COVID-19 situation unfold and see what is happening for other industries in the state. We have unfortunately decided to postpone our scheduled events and close or tables to Open Play. What does this mean for those that have prepaid for an event? Simply that all of the paid events will be rescheduled once the dust settles, if you have further questions feel free to send an email to us at info@gamersinnutah.com and we will provide more information for your specific event.



The retail portion of the store will remain open during our normal business hours. So you may still stop by and pick up your gaming supplies, to play with those that you love so much to be quarantined with them at this time. Our online store will also be open so you can shop from the comfort of you own home and we have a free pick up as in store option for delivery.

We at Gamer's Inn are saddened by the multiple outbreaks and therefore we are taking these precautions to be inline with the direction that has been given from our local and national leaders. We feel that suspending table play, could help stop the spread of the virus and we want to do our part. But please continue to play in your homes and know that you are in our thoughts and prayers.

-Sincerely,


Anthony Wilding



For more information on the COVID-19 situation, please follow this link.
Thank you for making this store possible and for your patronage!

Copyright © 2020 Gamer's Inn, All rights reserved.

Contact us:
Website: gamersinnutah.com
Phone: 801-901-3104

Email: info@gamersinnutah.com
Our mailing address is:
218 N. West State Street #8, American Fork, UT, 84003