Skip Navigation
Website Accessibility
Gamer's Inn News: Mar 20, 2020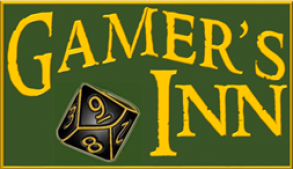 March 20th, 2020
Updates & Highlights




As of March 9th, 2020

Ikoria is almost here! Unfortunately, COVID-19 got here first.
Because of this, Wizards of the Coast is allowing game stores to sell Prerelease packs and Commander decks to customers regardless of if they've participated in an event or not.

Along with the packs,Wizards of the Coast will be organizing several "in-home" pre-release events
for those under quarantine. Details still to come, so stay tuned.

Gamer's Inn will begin selling our pre-release packs on Friday, April 17th, at 3pm.
More information on pre-orders and Commander decks to come.

For the announcement from Wizards, click here.






"X-Wing is awesome!!"
-Aaron Helm, Gamer's Inn Employee

X-Wing is a miniatures game where you can live out your dreams of being a Star Wars pilot--be it working for the Rebellion, the Empire, or some other group of your choosing. X-Wing has many different ships, battle scenarios, and more to choose from! So why not give it a try?

Click here for more details.



Who doesn't want to be a hero? Well, now you can! This brand-new game allows you to become your favorite Marvel heroes, including Spiderman, Captain Marvel, Black Panther, and more! Marvel Champions is a cooperative game, which means you fight alongside your friends in solving scenarios, defeating villains, or completing missions!

If you've been looking for a new cooperative game to play, then Marvel Champions
is one you ought to take a look at. It just might become a family favorite!

Click here for more details.

Thank you for making this store possible and for your patronage!

Copyright © 2020 Gamer's Inn, All rights reserved.

Contact us:
Website: gamersinnutah.com
Phone: 801-901-3104

Email: info@gamersinnutah.com
Our mailing address is:
218 N. West State Street #8, American Fork, UT, 84003