Skip Navigation
Website Accessibility
Gamer's Inn News: Jul 17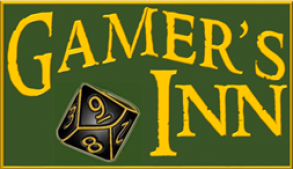 July 17th, 2020
Breaking News! We Have Games!



For those who want to work together to stop the fires and save the people (not for pyromaniacs or the faint of heart).

Price: $39.99


Flash Point: Fire Rescue is a cooperative game of fire rescue. As the players attempt to rescue the victims, the fire spreads to other parts of the building, causing structural damage and possibly blocking off pathways through the building.

Each turn a player may spend action points to try to extinguish fires, move through the building, move victims out of the building or perform various special actions such as moving emergency vehicles.

If 4 victims perish in the blaze or the building collapses from taking too much structural damage, the players lose. Otherwise, the players win instantly when they rescue a 7th victim.


Fri, 7/17
Sat, 7/18
Mon, 7/20
Tues, 7/21
Wed, 7/22
Thurs, 7/23
7:30pm - Core 2021 Draft, $10


---

7:30pm - Avacyn Restored Draft, $25 (Limited Seating)

11:30am - MTG Commander, free


No Events

6:30pm -
X-Wing Night, free
6:00pm - Transformers TCG Night, free
6:30pm - MTG Commander, free

Want to revisit the world of Innistrad? So do we.

Come play in our Avacyn Restored draft TONIGHT!
Seating is limited and filling up fast, so sign up now! Details below.

Avacyn Restored Draft
Friday, July 17th at 7:30pm
Entry Fee: $25

Click here to sign up online.

SeaFall: A Legacy Game




Price: $79.95



In SeaFall, the world is starting to claw its way out of a dark age and has begun to rediscover seafaring technology. Players take on the role of a mainland empire that consults with a consortium of advisors to discover new islands, explore those islands, develop trade, send out raiding parties, take part in ship-to-ship combat, and more.

Click here to learn more about this game!





Price: $345.00





Wizards is making fetch happen in a big way. Welcome to the Secret Lair Ultimate Edition, where you can get five of the most highly sought after lands in all of Magic.



And, if you buy a booster box, you can get $100 off of your Secret Lair Ultimate purchase! But, if you don't feel like buying a booster box, not to worry. If you purchase a Secret Lair Ultimate Edition box full price, we'll throw in a Japanese Ikoria booster box.* Either way, you benefit--and you get a booster box!

Get your own Secret Lair Ultimate Edition Box here!

Click here for the announcement from Wizards.



*While supplies last.
Thank you for making this store possible and for your patronage!

Copyright © 2020 Gamer's Inn, All rights reserved.

Contact us:
Website: gamersinnutah.com
Phone: 801-901-3104

Email: info@gamersinnutah.com
Our mailing address is:
218 N. West State Street #8, American Fork, UT, 84003