Skip Navigation
Website Accessibility
Gamer's Inn News: Dec 4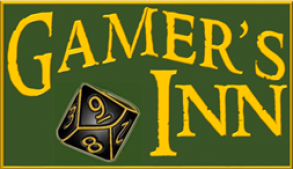 December 5th, 2020
20 Days Till Christmas!




For those who like to build galactic empires.

Price:

$59.99

Now on Sale for $47.99 (20% off!)




You are the leader of an alien race. To take your people to the height of their power, you'll need to use every resource at your disposal. Who will colonize the best planets first? Who will create the largest military? Buy your own copy and find out who truly is the best leader among you!

Read more about this game here!

Fri, 12/4
Sat, 12/5
Mon, 12/7
Tues, 12/8
Wed, 12/9
Thurs, 12/10

7:30pm - FNM: Zendikar Rising Draft, $10

11:30am - MTG Commander, free


---

2:00pm - MTG Standard, free

No Events

6:30pm -
X-Wing Night, free

No Events

6:30pm- MTG Commander, free

Dead of Winter
Price: $59.99

Dead of Winter is a semi-cooperative game where you try to survive the winter and the undead horde lurking at your door.



Click here to learn more about this game!



Christmas Eve
(December 24th):
Store is open from 11am to 4pm.


kkkkkkkkkkkkkkkkkkkkkkkkkkkkk



Christmas Day
(December 25th):
Store is closed.



New Year's Eve (December 31st):


Store is open from 11am to 4pm.

Thank you for making this store possible and for your patronage!

Copyright © 2020 Gamer's Inn, All rights reserved.

Contact us:
Website: gamersinnutah.com
Phone: 801-901-3104

Email: info@gamersinnutah.com
Our mailing address is:
218 N. West State Street #8, American Fork, UT, 84003