Skip Navigation
Website Accessibility
Gamer's Inn News: November 12th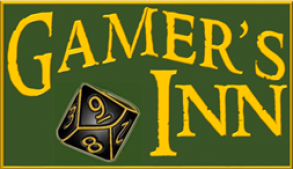 November 12, 2021
Innistrad: Crimson Vow
Pre-Release Day!


Fri, 11/12
Sat, 11/13
Mon, 11/15
Tues, 11/16
Wed, 11/17
Thurs, 11/18
3:00pm -
MTG SEALED
Innistrad:
Crimson Vow
PreReleaseEvent, $25


---

9:00pm -
MTG SEALED
Innistrad:
Midnight Hunt,
PreReleaseEvent, $25
11:00 am -
MTG Two-Headed Giant,
Innistrad: Crimson Vow
$25


---

6:00pm -
MTG Sealed
Innistrad: Crimson Vow
PreRelease Event,
$25

No Events

6:30 pm -
X-Wing Night, free


---

7:00pm - Flesh & Blood

7:00 pm - D&D Encounters

6:30pm- MTG Commander, free



Game of risk, deduction, and luck for 2-4 suitors

Price: $11.99


All of the eligible young (and not-so-young) men seek to woo the locked up
Princess Annette of Tempest.
You must rely on others to bring your romantic letters to her.
Will yours reach her first?

Read more about this game here!

Thank you for making this store possible and for your patronage!

Copyright © 2021 Gamer's Inn, All rights reserved.

Contact us:
Website: gamersinnutah.com
Phone: 801-901-3104

Email: info@gamersinnutah.com
Our mailing address is:
218 N. West State Street #8, American Fork, UT, 84003