Skip Navigation
Website Accessibility
Gamer's Inn News: December 10th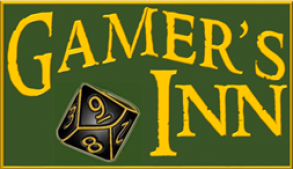 December 10th, 2021
Come Santa's Helpers, One and All!



In the Newest D&D Campaign, attend a multi-dimensional University!

Price: $49.95
Available In-Store Only at this time


At Strixhaven University, characters can explore four adventures, which can be played together or on their own. Each adventure describes an academic year filled with scholarly pursuits, campus shenanigans, exciting friendships, hidden dangers, and more!

Read more about this game here!

Fri, 12/10
Sat, 12/11
Mon, 12/13
Tues, 12/14
Wed, 12/15
Thurs, 12/16

7:00pm - MTG Pioneer Night

---

7:30pm - FNM: Draft, $10

11:30am - MTG Commander, free


---

2:00pm - MTG Standard, free

No Events

6:30 pm -
X-Wing Night, free


---

7:00pm - Flesh & Blood

---

7:00pm - Paint Night with Caleb - Christmas Gnome, $25

7:00pm -
D&D Encounters
6:30pm- MTG Commander, free



The Game of Clue in the style of Tim Burton's Classic Film

Price: $39.95


Sandy Claws has been kidnapped! Solve the mystery of WHO kidnapped him, WHAT item was used and WHERE he was hidden in time to save Christmas!

Read more about this game here!

Thank you for making this store possible and for your patronage!

Copyright © 2021 Gamer's Inn, All rights reserved.

Contact us:
Website: www.gamersinn.com
Phone: 801-901-3104

Email: info@gamersinnutah.com
Our mailing address is:
218 N. West State Street #8, American Fork, UT, 84003