Skip Navigation
Website Accessibility
Gamer's Inn News: February 4th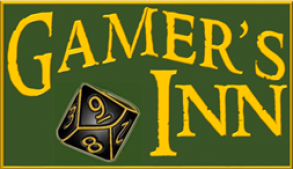 February 4th, 2022
Thank You for 7 Years with Gamer's Inn!
Kamigawa: Neon Dynasty Pre-Release is Next Week


Fri, 2/04
Sat, 2/05
Mon, 2/07
Tues, 2/08
Wed, 2/09
Thurs, 2/10

7:30pm - FNM: Crimson Vow Draft, $10

11:30am - MTG Commander, free


---

2:00pm - MTG Standard, free

No Events

Paint Night
with Caleb
6:30 | $25


---

6:30 pm -
X-Wing Night, free


---

7:00pm - Flesh & Blood

7:00 pm -
D&D Encounters
6:30pm- MTG Commander, free





Decorate the lake with floating lanterns and dedicate your cards to gain honor!


Price: $35.00



Lantern's elegant and engaging game-play by designer Christopher Chung features a unique mechanic were players must balance the placement of their tiles or risk helping their opponents on their way to victory. It's a give and take that provides hours of depth and strategy.



Read more about this game here!

Thank you for making this store possible and for your patronage!

Copyright © 2021 Gamer's Inn, All rights reserved.

Contact us:
Website: www.gamersinn.com
Phone: 801-901-3104

Email: info@gamersinnutah.com
Our mailing address is:
218 N. West State Street #8, American Fork, UT, 84003