Skip Navigation
Website Accessibility
Gamer's Inn News: February 18th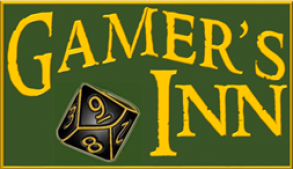 February 18th, 2021
Kamigawa: Neon Dynasty Release Day!


Fri, 2/18
Sat, 2/19
Mon, 2/21
Tues, 2/22
Wed, 2/23
Thurs, 2/24
7:30pm - Kamigawa:
Neon Dynasty
SEALED EVENT, $20
11:30am - MTG Commander, free


---

2:00pm - MTG Standard, free

No Events

6:30pm -
X-Wing Night, free


---

7:00pm - Flesh & Blood

7:00pm -
D&D Encounters
6:30pm- MTG Commander, free




| Price: $24.99 |

The game's cutthroat mechanics are blunted by the punderfully-whimsical theme.

Click here to learn more!


Investigate Arkham's Horrors while courting Cosmic Calamity!

| Price: $44.95 |

You'll find cultists and foul rituals.


You'll find haunted houses and strange creatures.




You may find signs of the Ancient Ones straining against the barriers to our world…




The basic mode of play in Arkham LCG is not the adventure, but the campaign.



Click Here to Learn More.... If you Dare!
Thank you for making this store possible and for your patronage!

Copyright © 2021 Gamer's Inn, All rights reserved.

Contact us:
Website: www.gamersinn.com
Phone: 801-901-3104

Email: info@gamersinnutah.com
Our mailing address is:
218 N. West State Street #8, American Fork, UT, 84003