Skip Navigation
Website Accessibility
Gamer's Inn News: March 11th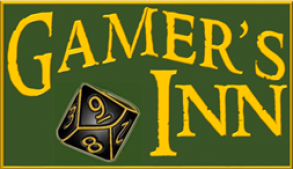 March 11th, 2022
It's Your Lucky Week!
Come play

Yarr Harr!

with us on Monday Night




Build your kingdom as Chieftain one tile at a time and rule all of Scotland!

Price: $44.99


Isle of Skye is one of the most beautiful places in the world, with soft sand beaches, gently sloping hills, and impressive mountains. The landscape of Isle of Skye is breathtaking and fascinates everyone.




Read more about this game here!

Fri, 3/11
Sat, 3/12
Mon, 3/14
Tues, 3/15
Wed, 3/16
Thurs, 3/17
7:30pm - FNM: Kamigawa Neon Dynasty Draft, $12
11:30am - MTG Commander, free


---

2:00pm - MTG Standard, free
Demo Game Night
Yarr Harr!


Feat. Creator Amanda Zufelt

6:30 pm -
X-Wing Night, free


---

7:00pm - Flesh & Blood

7:00 pm -
D&D Encounters

Happy St. Patricks Day!

---

6:30pm- MTG Commander, free

Price: $29.99



In this game, you'll assemble a full Party of Heroes and slay dangerous Monsters.
CLICK HERE for a fast-paced, adorable, and utterly destructive adventure!

Explore the lands to discover the Last Ruins
and become the most storied traveller...

Price: $69.99


Search for a lost city in a strange and wonderful world of ruins;
manage and recruit adventurers, each with a unique identity;
read from a book of stories,
building an amazing and memorable tale each time you play!

Read more about this game here!

Thank you for making this store possible and for your patronage!

Copyright © 2022 Gamer's Inn, All rights reserved.

Contact us:
Website: www.gamersinn.com
Phone: 801-901-3104

Email: info@gamersinn.com
Our mailing address is:
218 N. West State Street #8, American Fork, UT, 84003