Skip Navigation
Website Accessibility
Gamer's Inn News: April 8th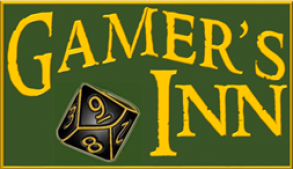 April 8, 2022
Join us for Paint Night on Tuesday!



Work together to hotwire your getaway rocket ship before the storm takes you out!

Price: $40.00


Connect a circuit of cables to launch a secret rocket - all before you are struck by lightning or blown off to the depths below. It's a high-wire act that will test your team's capacity for courage and cooperation. One false step and you all could be grounded… permanently!

Read more about this game here!

Fri, 4/8
Sat, 4/9
Mon, 4/11
Tues, 4/12
Wed, 4/13
Thurs, 4/14
7:30pm - FNM: Kamigawa: Neon Dynasty,
Draft, $12
11:30am - MTG Commander, free


---

2:00pm - MTG Standard, free

No Events

6:30pm - Paint Night with Caleb, $25

---

6:30 pm -
X-Wing Night, free


---

7:00pm - Flesh & Blood

7:00 pm -
D&D Encounters
6:30pm- MTG Commander, free





Allies arrive to do favors for you, and certain kingdom piles can be rotated.



Price: $44.95


It's a celebration!
People are dancing in the streets, and riding horses through the dancehalls.You've finally formed an alliance with the barbarians to the north. And with this treaty out of the way, you can get to work on your other neighbors.
Soon, all the allies will be yours.

Read more about this game here!
Thank you for making this store possible and for your patronage!

Copyright © 2022 Gamer's Inn, All rights reserved.

Contact us:
Website: www.gamersinn.com
Phone: 801-901-3104

Email: info@gamersinn.com
Our mailing address is:
218 N. West State Street #8, American Fork, UT, 84003