Skip Navigation
Website Accessibility
Gamer's Inn News: April 29th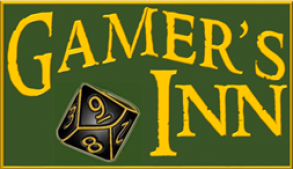 April 29th , 2022
Streets of New Capenna
Release Day!

Join us for the Commander Launch Party tomorrow at 11am

Fri, 4/29
Sat, 4/30
Mon, 5/2
Tues, 5/3
Wed, 5/4
Thurs, 5/5
7:30pm - FNM: Streets of New Capenna SEALED Event, $25
11:30am - MTG Streets of New Capenna Commander Launch Party,

free




---

2:00pm - MTG Standard, free

---

6:30pm - Paint Night with Caleb, $25

No Events

6:30 pm - 5/3
X-Wing Night, free


---

7:00pm - Flesh & Blood

7:00 pm -
D&D Encounters
6:30pm- MTG Commander, free



Pull ingredients from your stock to make your pot bubble, but hopefully not explode!

|Price: $49.99|



In

The Quacks of Quedlinburg

, players are charlatans — or quack doctors — each making their own secret brew by adding ingredients one at a time. Take care with what you add, though, for a pinch too much of this or that will spoil the whole mixture!



Click here to learn more!
Thank you for making this store possible and for your patronage!

Copyright © 2021 Gamer's Inn, All rights reserved.

Contact us:
Website: www.gamersinn.com
Phone: 801-901-3104

Email: info@gamersinnutah.com
Our mailing address is:
218 N. West State Street #8, American Fork, UT, 84003